The products using Bulgarian Rose Oil can find many applications of use including perfumery, skin care, aromatherapy, alternative medicine, cosmetics, and flavor industries.
If you find yourself smitten with someone you've only just met, you'll question whether you should give the feeling so much weight – and risk ending up like Michael.
Rose oil has a very high price due to the low content of oil in the rose blooms and the labor-intensive production process. In the morning before sunrise begins the harvesting of flowers, which is done by hand, and the same day the material is distilled.
The time to help is now—those who are late will not be our friends!

Vasil Levski
Research and personal experiences show amazing benefits of Rose Oil use. Rose Oil is the most expensive and the most widely used essential oil on the market, used in perfumery and just to produce 1 kg of Rose oil are used about 2 tons of rose petals.
Also Read: What Are the Benefits of Rose Oil and How to Use it?
The roses cultivated for the production of rose oil are divided into two major species:
Rosa damascena, the damask rose, which is widely grown in Bulgaria, Syria, Turkey, Russia, Pakistan, India, Uzbekistan, Iran and China
Rosa centifolia, the cabbage rose, which is more commonly grown in Morocco, France and Egypt.
To make the cake an egg-free vanilla cake recipe, I've used 2/3 cup of unsweetened applesauce in place of 2 large eggs in the recipe. You will note that you may have to bake the cake.
Bulgarian rose oil is considered to be the best in the world and supplies over 70% of the harvest and distilled rose oil used for skincare products.
Top Products Using Bulgarian Rose Oil
Below are products that are either organic or cruel-free /not tested on animals/ and are using Bulgarian Rose oil or Bulgarian Rose otto.
---
Organics Bulgarian Rose Bud Hearbal Tea
Naturally caffeine-free, packed with antioxidants and vitamins, the fresh rose buds are harvested when they are young to preserve the full fragrance of the rose.
This Organic Rose Bud Tea has a lightly sweet taste and uplifting aroma. The tea is made of organic rosebuds from the heart of the Bulgarian Rose Valley, coming directly from family rose farms and are harvested when they are young to preserve the full flavor of the rose.
The tea has been used for centuries and it is believed to promote glowing skin complexion and enhance overall beauty, invoke feelings of joy and happiness, and sets a romantic mood.

---
Bulgarian Rose Anti-aging Eye Serum
Spa di Milano is inspired by traditional European naturopathic remedies, each formula is infused with a hand-crafted, antioxidant herbal cocktail. Spa di Milano offers skin care solutions using advanced technologies including clinical-proven Peptides, Bulgarian Rose and Hyaluronic Acid.
The result is a powerful combination of old and new anti-aging complexes that provide visible results. The natural healing properties of Bulgarian Rose are used to help soothe irritated and dry skin around your eye.
This product is Paraben-free, cruelty-free – not tested on animals, with no-drying alcohols.
Use the product in the morning or at night, after your face cleanser, and before your facial moisturizer, for best results. Can be used in the morning or at night.
---
Organic Day Moisturizer Face Cream with Organic Bulgarian Rose Oil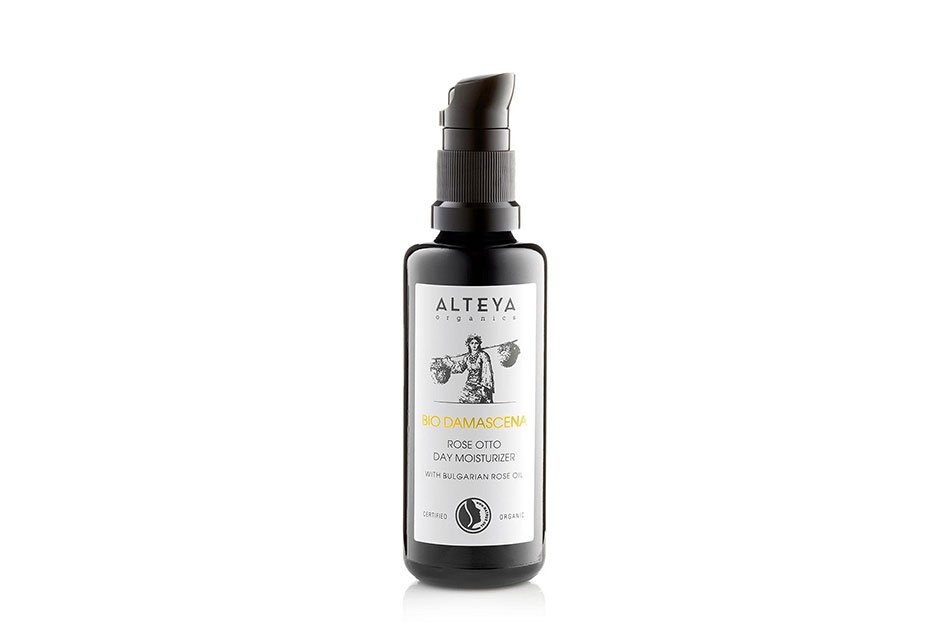 This Organic Day Moisturizer Face Cream is made with Organic Bulgarian Rose Otto (Rosa Damascena Essential Oil) and boosts the effectiveness of your skincare routine, and helps balance and revitalizes skin.
This special botanical blend works instantly to brighten the complexion and even skin tone, minimizing the appearance of pores. It is proven to help purify and detoxify skin, calm, and hydrates skin with its deeply softening formula.
---
Organics Body Oil with Jojoba, Argan Oil and Bulgarian Rose
The Body Oils are perfect anytime, especially after bath or shower, because are light and easily absorbable for delicate skin, also great for massage. These Organic body oils, compare to conventional or natural lotion, are far more effective at moisturizing.
They use in their products only natural and/or organic ingredients provided from the mother-nature, that softens, nourishes, and replenishes the skin. It helps also renews and revitalizes with antioxidants and essential fatty acids.
The product has a lovely Rose scent, it is an organic, cruelty-free product.
---
Organic Bulgarian Rose Lip Balm
This Rose Lip Balm product from Alteya Organics intensely nourishes, hydrates, and replenishes delicate skin to reveal beautiful, soft, and more youthful-looking lips. The sweet-smelling Rose Oil instantly softens skin, while restoring texture to reveal luscious, kissable lips.
It is great for a fuller, younger, and more defined lips.
---
Organic Bulgarian Rose Water Natural Facial Toner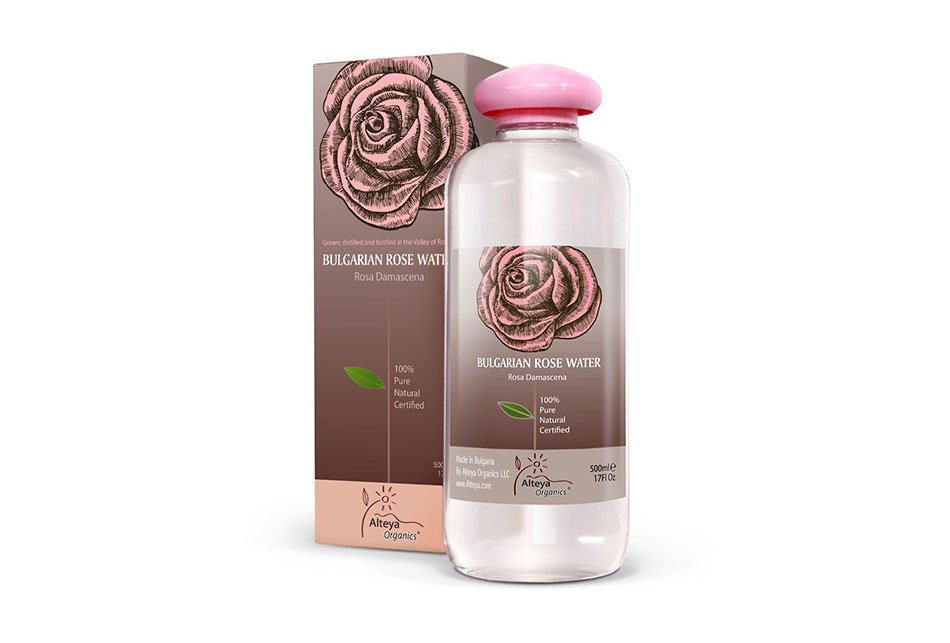 This is an Award-Winning 100% Natural Skin and Therapeutic Grade Bulgarian Rose Water. It is steam distilled from fresh Rosa Damascena petals from Alteya's own certified organic rose fields.
This is a skin-care product suitable for all skin types, that is moisturizing, anti-inflammatory, acne-preventing, and balancing for the skin, and not a fragrance. It also has therapeutic, cleansing, and detoxifying properties.
---
Bulgarian Organic Rose Water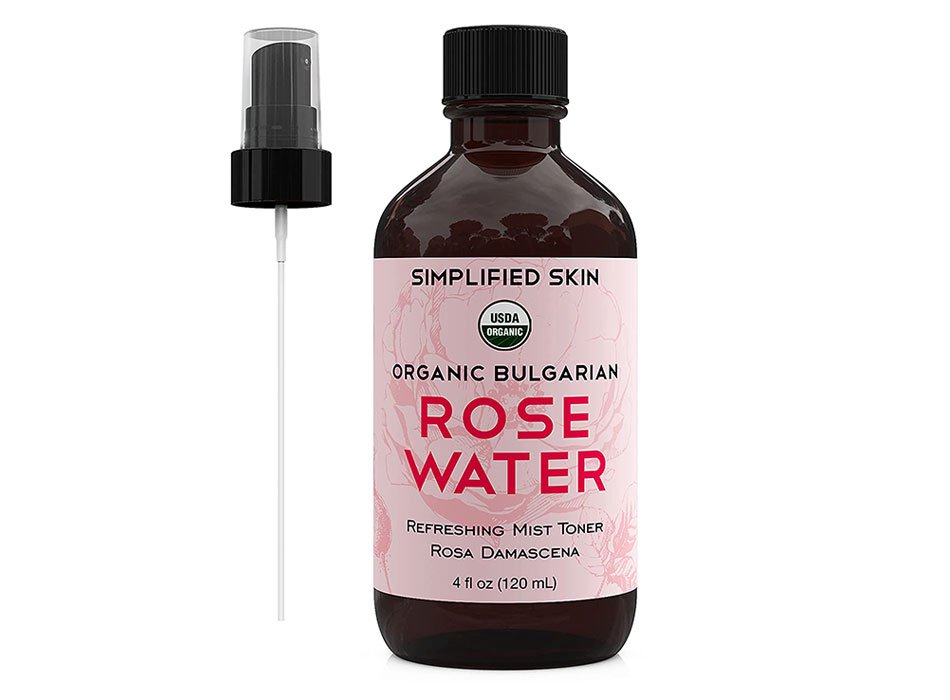 Rosewater is rich in antioxidants, an amazingly effective hair, and skin care ingredient, and is known for its soothing and nourishing properties.
Added this all-natural rosewater to your skincare routine and you'll have hydration that lasts all day. It can also be used as a setting spray to refresh or set your makeup anywhere you go. You can also use it as a hair mist to replenish lost moisture for hair that is visibly shinier, smoother, and healthier.
This rosewater is enriched with antioxidants that work for all skin and hair types. It's also free of alcohol, additives, and added fragrances, making it safe for use by everyone, and comes in a convenient, easy-to-spray glass bottle.
---
Bulgarian Rose Parfum Roll-On
The Bulgarian Damascena Rose oil contains over 200 precious substances that have remarkable effects on the human body and make it an irreplaceable elixir for beauty. With its strong anti-inflammatory, regenerating and antibacterial effect the Bulgarian Damascena Rose oil and rose water are ideal agents for skin cleansing, toning, moisturizing.
They help maintain the skin's hydrolipid balance and stimulate the regeneration of damaged and aging tissues. The Bulgarian Damascena Rose oil and water also soothe and fight inflammation, possess antioxidant activity and delay the appearance of wrinkles.
---
Organic Bulgarian Rose Otto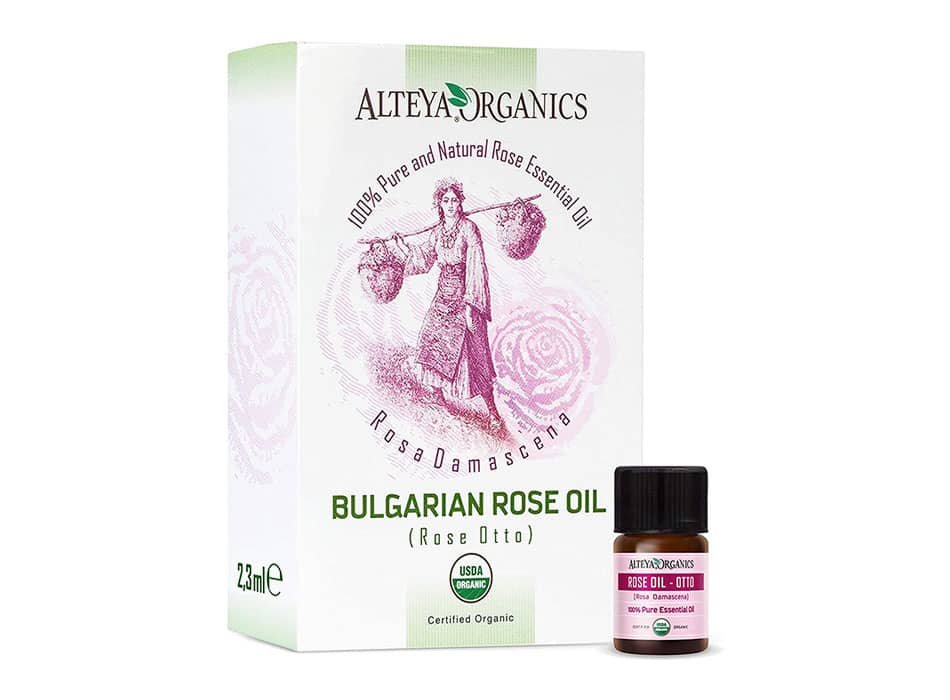 The Organic Bulgarian Rose Oil, or Organic Rose Otto, is the essential oil extracted from the petals of one of the rarest flowers in the world, the Organic Bulgarian Rose Damascena; which is only cultivated and harvested in the Rose Valley of Kazanlak.
Because of its amazing properties, multiple applications in skin care, medicine, aromatherapy, and fine perfumery, and extremely limited supply very year, pure genuine Bulgarian Rose Otto is considered one of the most precious essential oils in the world.
---
Bulgarian Rose for Face and Body
Medix 5.5 face and body cream with Hyaluronic Acid is the perfect combination of anti-aging ingredients with natural antioxidants. Hyaluronic Acid lotion helps hydrate and repair dry and rough skin.
This Moisturizing Hyaluronic Acid Face Cream with Bulgarian Rose also contains other great natural ingredients such as shea butter, aloe vera, and extracts such Goji Berry, sunflower, and rosemary. These ingredients hydrate and moisturize to help leave your skin feeling smooth, without clogging pores.
Non-greasy formula leaves skin feeling and looking great after each use. Bulgarian rose oil is a natural skin toner because of its astringent properties. It helps tone skin which reduces excess oiliness and tightens large pores.

The product is vegan and cruelty-free. free from parabens, alcohol, and animal-derived ingredients.
---
Did You Buy Any of These Products Using Bulgarian Rose Oil?
Let me know if you bought or if you received as a gift any of these products using Bulgarian Rose Oil or if you know any others we should mention. Tag @stunning_bulgaria on Instagram and hashtag it #stunning_bulgaria.
While I have you here, may I suggest a few other places you should visit on your next trip: