Bulgarian Organic Tea produce is growing and getting popularity across the world. Bulgaria is rich in mountain herbs that are handpicked and used to produce organic herbal tea with many health benefits.
Annually in Bulgaria about 17 thousand tons of herbs are collected from wild locations across the mountains and cultivated areas. Bulgaria is a larger exporter of raw herb materials to countries such as France, the Netherlands, Germany, USA.
Bulgaria has an extremely wide variety of herbs and it is in the Top 3 in the world for the production and export of herbs. Herbs are a gift from nature and from God, and we must make the most of their benefits. Each herb is unique in itself and helps with different things.
Bulgaria has over 2600 species essential small and other herbs and more than 600 of them are used, and about 300 are collected all year round.
Tell me who your friends are, so I can tell you who you are.

Popular Bulgarian Proverb
Tea can be divided into true teas and herbal teas as two main categories of tea, and along with coffee are one of the most frequently consumed beverages in the world.
Also Read: 10 Reasons Why Visit Bulgaria
Usually, the group of herbal teas includes the using of roots, infusing fruits, herbs, leaves, and stems of a variety of plants. Herbal teas are known to have health benefits and are using for thousands of years to boost the immune system.
Benefits of Drinking Tea
Feeling better when you're sick is just a small part of the benefits of drinking tea. Drinking tea can improve heart health, may even prevent certain types of cancer, and help protect brain health. Here are just a few of the benefits of drinking tea:
Relieve Stress and Anxiety: Herbal tea is also known that can relieving anxiety and stress and help the mind to calm and relax.
Reduces Inflammation: Drinking herbal tea can reduce swelling, pain, and tiredness in joints. For example, one of the best herbs to relieve inflammation is ginger because of its main component, gingerol.
Lower Blood Pressure: Drinking herbal tea may help lower your blood pressure instead of taking pills. Example is theerbal teas from Hibiscus that can decrease blood pressure without any negative side effects.
Let's look at some of the top Bulgarian organic tea you can buy online.
---
Organic Bulgarian Rosa Damascena Buds
This organic Bulgarian Rosa Damascena buds tea are harvested from the famous Valley of Roses in Bulgaria. The Bulgarian Rosa Damascena buds tea has an uplifting aroma and a lightly sweet taste. It is naturally caffeine-free, packed with antioxidants and vitamins and it can be served hot as well as iced.
To preserve the full fragrance of the rose, the fresh rose buds are harvested when they are still young. The tea is believed to promote glowing skin complexion and enhance overall beauty, invoke feelings of happiness, and sets a romantic mood.
---
Organic Nettle Leaf Tea from Bulgaria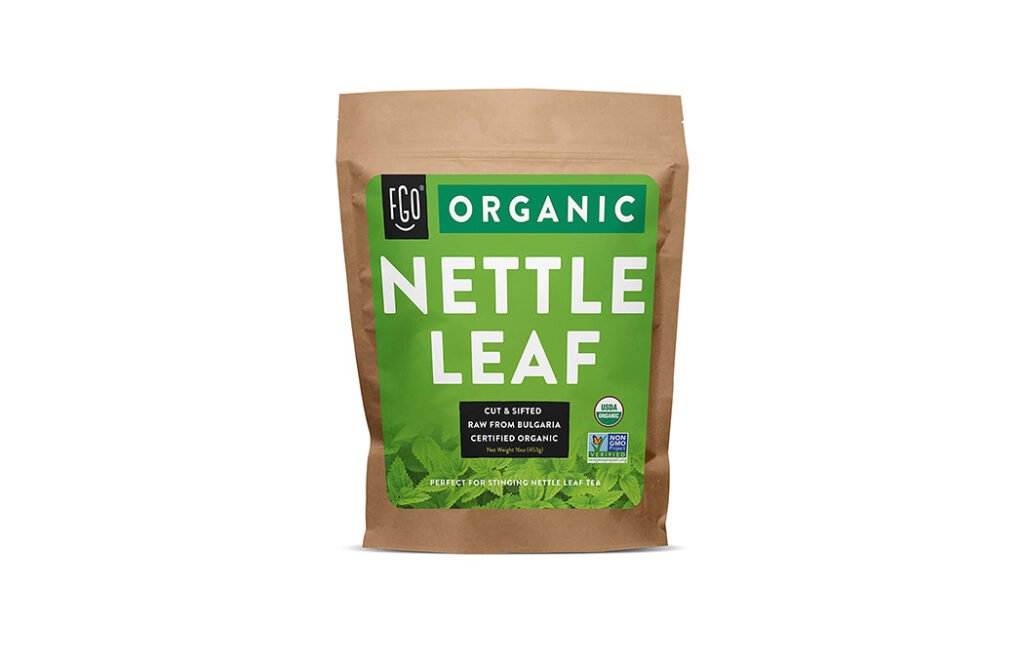 Nettle leaves are commonly used to make tonics, green, hay-tasting teas, and seasonings. Nettle is one of the first plants to appear in spring and the nettle leaves are rich in calcium, iron, and other nutrients.
It can be prepared as a nourishing tea or used as a healthy seasoning for soups and stews. This 100% raw nettle leaves with no additives and is caffeine-free.
---
Organic Lavender Buds Tea from Bulgaria
This organics lavender buds tea is another great Bulgarian organic tea which is known that Its fragrance help to relax, may promote restful sleep, may help with digestion, help detoxify the body and soothe mind and body. This tea tastes as amazing as it smells and it can be consumed hot as well as iced.
The organic lavender herbal teas are harvested from the famous Valley of Roses in Bulgaria or the slopes of the eco-regions of the Balkan mountain range. Caffeine-free and naturally sweet with a wonderfully tranquilizing aroma.
---
Organic Dandelion Root Tea from Bulgaria
This organic Dandelion root tea is 100% raw cut and sifted dandelion root from Bulgaria, with no additives. It is known the Dandelion root provides vitamins A, B, C, and D, iron, zinc, and also may stimulate the appetite, support liver health, and promote digestion.
Drinking Dandelion root tea may also help reduce cholesterol levels, and may have antimicrobial and antiviral properties. Potassium, a mineral associated with lowered blood pressure is also found in Dandelion.
---
Bulgarian Organic Wormwood Herb Tea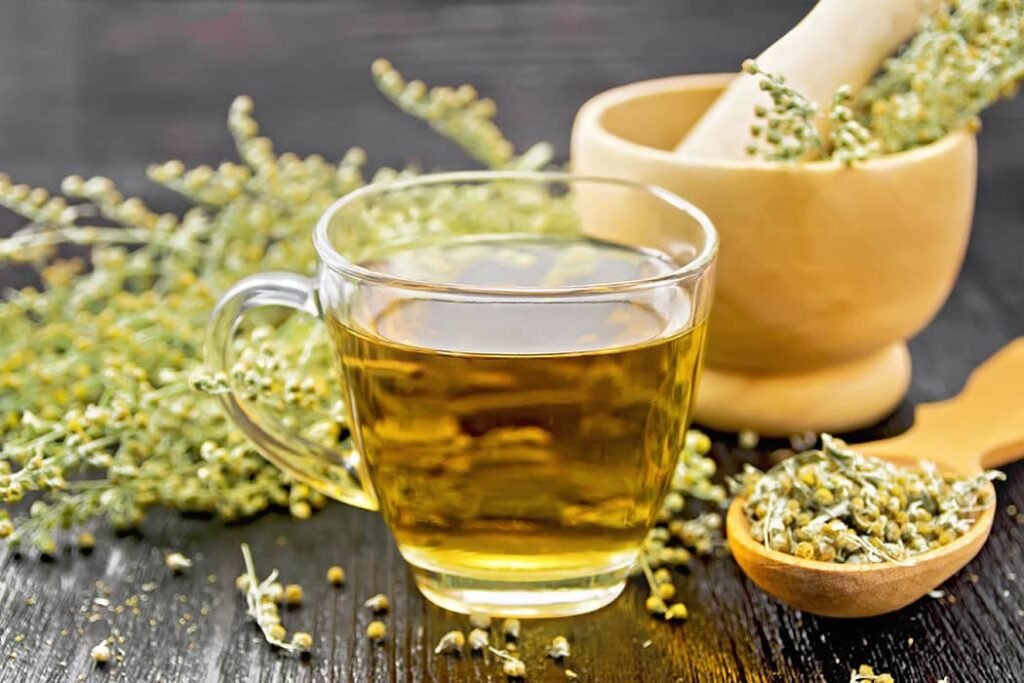 The Organic Wormwood Herb Tea or Artemisia Absinthium is 100% pure natural organic wild-harvested in the Bulgarian mountains. This Artemisia Absinthium herbal tea had been used dating back to Ancient Greece.
The health benefits of wormwood may include anti-inflammatory, antimicrobial, and antioxidant properties. irrefutable. Wormwood possesses several medicinal compounds, which
Drinking Dandelion root tea may also help reduce cholesterol levels, and may have antimicrobial and antiviral properties. It may be also beneficial for nervous system disorder, treats anorexia, stimulates appetite and can be also used as an effective insect repellant.
---
Bulgarian Organic Melissa Lemon Balm Tea
Bulgarian Organic Lemon balm (Melissa officinalis) tea is wild-harvested and free from any pollutants, no preservatives, no chemicals, pesticide-free, and packed in eco-friendly packaging.
Lemon balm (Melissa officinalis) is a lemon-scented herb that comes from the same family as mint. The herb is used throughout history as a medicinal herb, as a mild sedative, and as a digestive aid to relieve gas, as well as is well known for its use with fevers and to increase perspiration.
The tea made from the dried lemon balm tastes lemony, slightly sweet and balmy, and less bright than the fresh herb by itself.
---
Bulgarian Organic Rose Hip Tea
Bulgarian Organic Rose Hip tea can be used as an immune-boosting aromatic, it is rich in vitamins and antioxidants, and it may benefit heart health. According to studies, it may also protect against type 2 diabetes, reduce inflammation and pain due to anti-inflammatory compounds, including polyphenols and galactolipids.
Rosehips have been used in cooking for thousands of years, as a flavoring or condiment, commonly mixed into tea, jams, jellies, syrups, marmalades, pies, bread, and even wines.
Rosehips are berry-like fruits with a tangy taste, and similar to hibiscus flowers when it comes to aroma and scent.
---
Bulgarian Organic St.Johns Wort Herbal Tea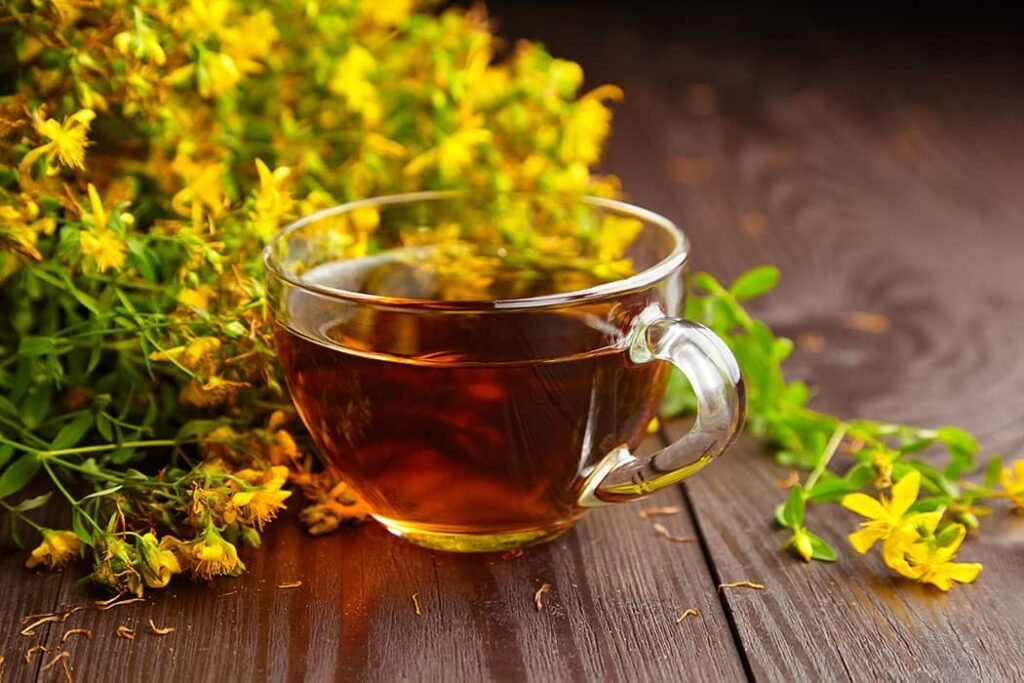 Bulgarian Organic St.Johns Wort Herbal tea is made from dried cut and chopped leaves and flowers from 100% natural organic Hypericum Perforatum. This is another Bulgarian organic tea harvested from the Bulgarian mountains.
St. John's wort tea may help with depression and anxiety, tiredness, loss of appetite, and sleeping disorder. There is some strong scientific evidence that it is effective for mild to moderate depression.
St. John's wort herbal tea has antibacterial properties and may act as an antiviral agent, and it may also help with chronic fatigue, brain function, gastritis, wound healing, reduce pain.
---
Bulgarian Organic Chamomile and Lavender Tea
Bulgarian Organic Chamomile and Lavender tea is hand-picked and sourced from the finest, organic fields. The blend contains whole lavender (petals and stems) and chamomile flowers and helps you de-stress, reducing inflammation and detox.
Chamomile and Lavender tea has enormous benefits for health and the mind, and potentially help digestive issues and stomach problems.
Other possible benefits include improving sleep due to its calming effect, anti-oxidant properties of chamomile, and lavender tea help to boost the immune system and may help for some skin problems.
---
Bulgarian Organic Motherwort Tea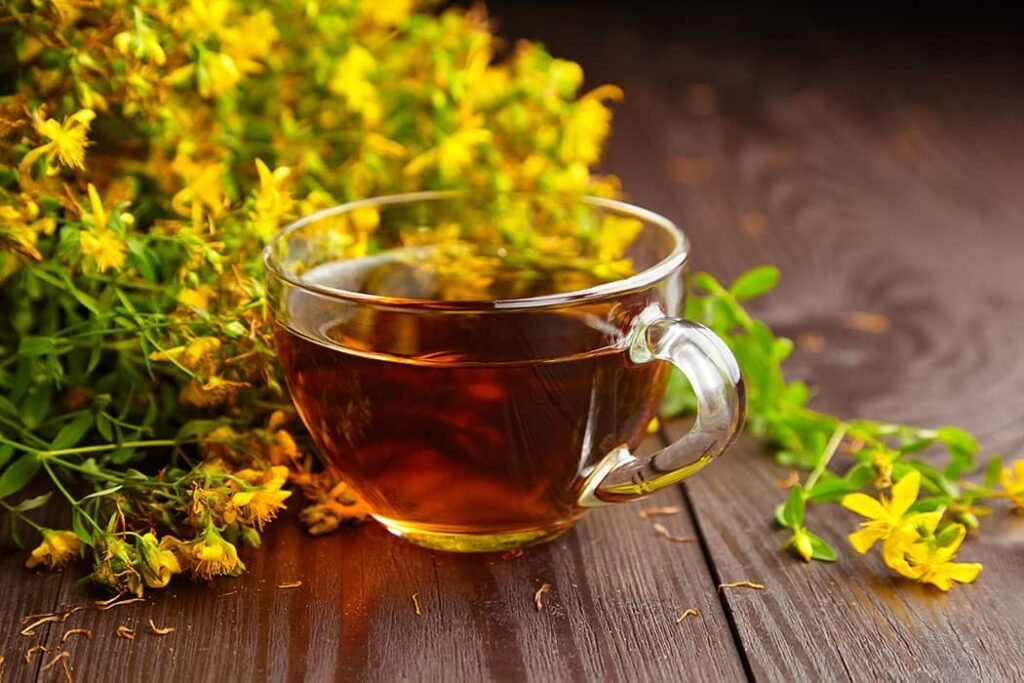 Bulgarian Organic Motherwort tea or also called Leonurus cardiaca is another beneficial herb from our top 10 Bulgarian organic tea. Early research suggests that taking a motherwort tincture by mouth for 10 days can decrease anxiety.
According to studies, Motherwort contains stachydrine and lionurine alkaloids that not only help lower blood pressure but also have a sedating effect on the central nervous system.
It may also help prevent blood clots relax the heart muscle and lower blood pressure, it may also Motherwort is an herb most beneficial to women's health. It can help prevent uterine infection, and it may be beneficial for women's health.
---
Have You Bought Any of These Bulgarian Organic Tea?
Let me know if you have tried any of the Bulgarian organic tea or if you know any other popular herbal tea we should mention. Tag @stunning_bulgaria on Instagram and hashtag it #stunning_bulgaria.
While I have you here, may I suggest a few other places you should visit on your next trip: